Anthracosis:
It is accumulation of carbon in the lungs.
or
Deposition of carbon in tissues ( Lungs) common in smokers, coal mines workers, city dwellers, and is purely exogenous pigment used in tatooing of skin.
Slide of Anthracosis: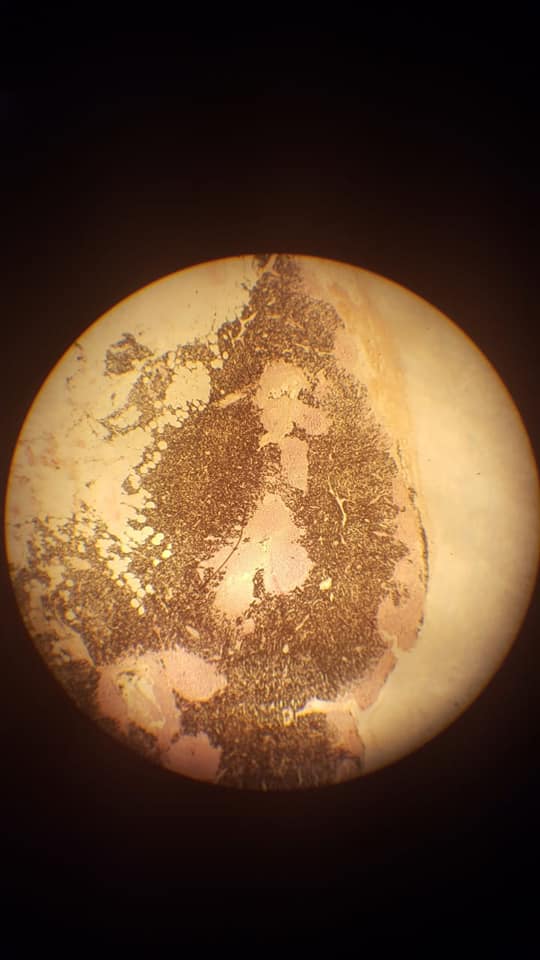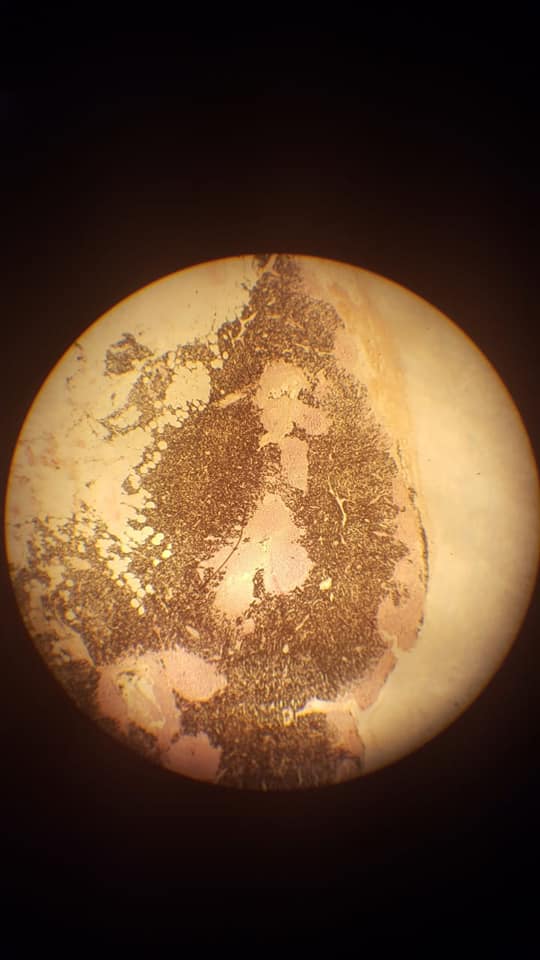 Anthracosis points of identifications:
Following are the points of identification for anthracosis slide:
Black granular amorphous material which is also present inside the cellular cytoplasm and obstruct the nuclear morphology.
It resembles coal dust.
No inflammatory reaction is seen.
Anthracosis Sites:
Coal dust-filled macropages loacted interstitially adjacent to bronchioles, pulmonary arteries, subpleurally, and within hilar lymph nodes.