Pauly's test:
Pauly's test is a specific test used for the qualitative detection of tyrosine or histidine (imidazole ring). It is named after German chemist Hermann Pauly, who first described the reaction.
Pauly's Test Principle:
Diazotised sulphanilic acid reacts with imidazole ring in an alkaline medium to form a red coloured complex.
Pauly's test Reagent:
Sulphanilic acid dissolved in hydrochloric acid.
Pauly's Test Procedure:
Take 2 ml of original solution (Protein solution) in a test tube.
Add few drops of diazotized sulphanilic acid in it.
Also, add 1 ml of 20% Na2CO3 to the test tube.
Observation:
When proteins containing tyrosine or histidine reacts with diazotised sulphanilic acid under alkaline conditions, a red colour complex is formed by coupling reaction which indicates the presence of tyrosine or histidine.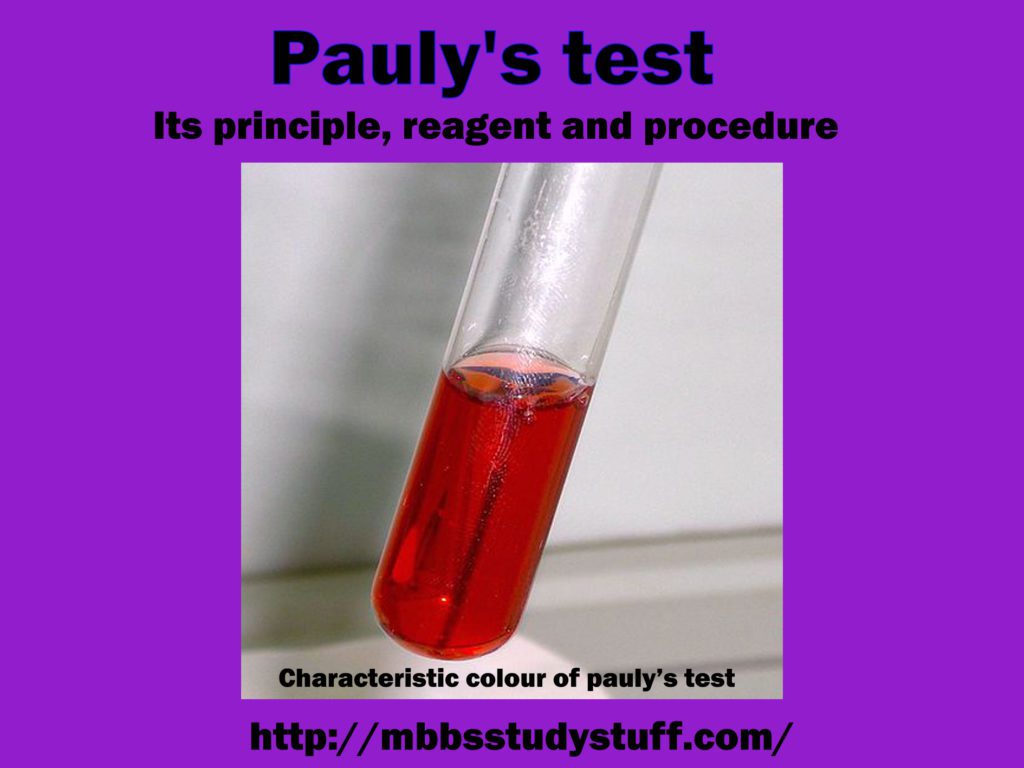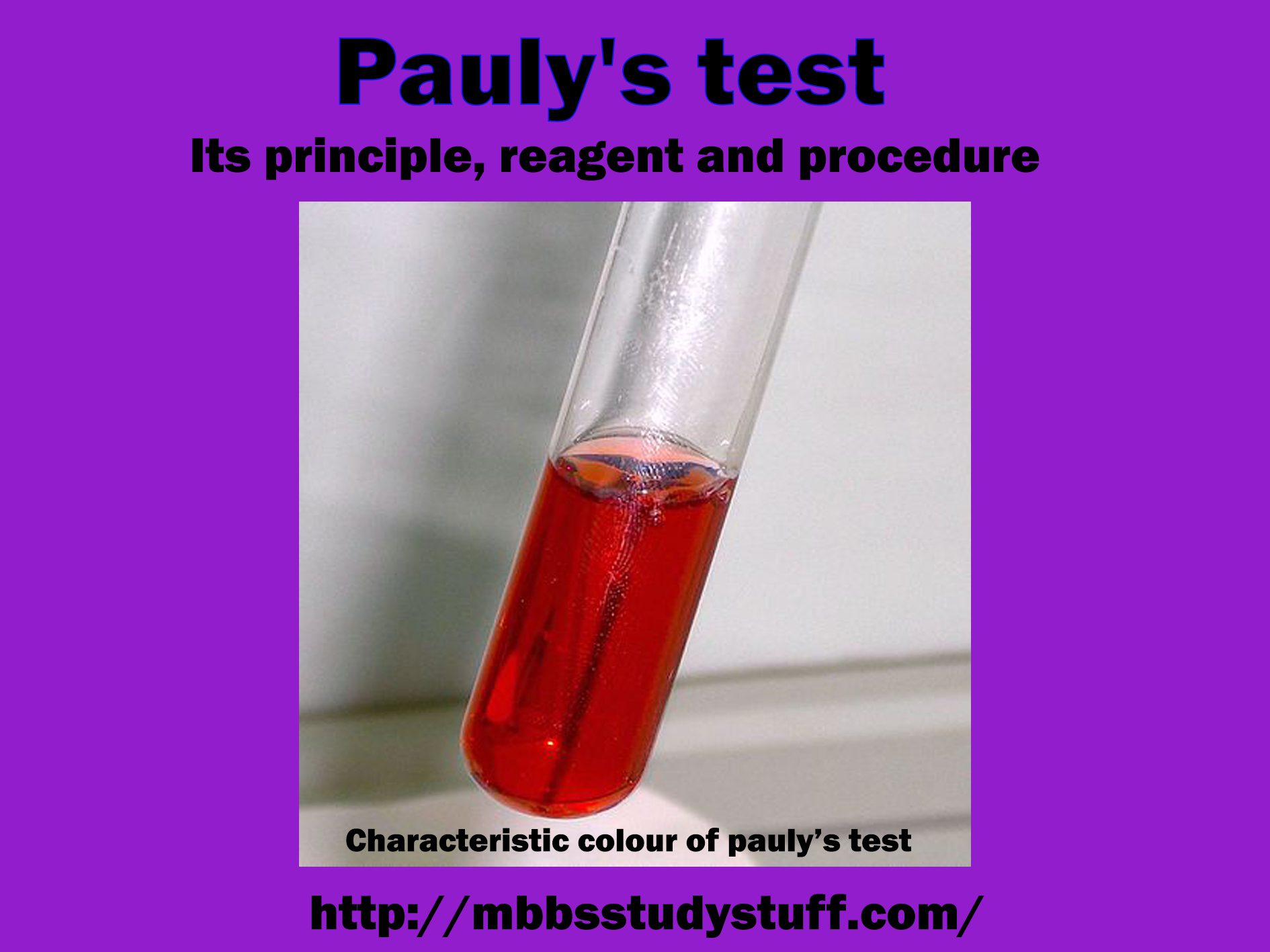 Precautions:
For a better result, follow the below steps.
Before start performing experiment make sure to wash the apparatus before and then after the experiment.
Carefully handle all the chemicals in the laboratory.
Use test tube holder, if necessary for holding test tube.
The test tube used should be clean neatly and free of any dirt and chemicals because we will not get the proper result then, so try to use a clean and clear test tube for a correct result.
After experiment completes, place the apparatus in their respective place.